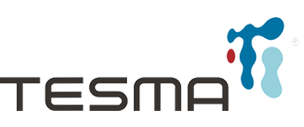 info@tesma.com.ar

+54 (911) 4761-5551
TESMA® Data-Logger mod. 02B
Digital temperature data logger.

It is an economic digital thermograph, used to register temperatures. The TESMA DATA LOGGER mod. 02B is portable, operated with an internal battery, and can register up to 24.576 temperature measurements. The measurement frequency is totally configurable, its memory is inviolable, and it has a configuration that permits to record new data without erasing the previous data, even when the memory is full. It has approvals from INTI and the European CE.
Its long duration battery gives operation for about 5 years. To download the the registered data to a PC, you will only need a serial RS232 connection. TESMA provides, free of charge, the corresponding software, which is Windows based and is configurable in different languages. You can download it for free in the Download section.
It only has to be configured once, and it is not necessary to download or read all the data in order to know if the cold chain was maintained or not: you just push the button, and if the LED flashes green, all registered temperatures are within the configured allowed temperature range; if it flashes red, only then it will be necessary to download the data, since at least 1 temperature was out of range, and it will need an analysis of when it was.
Technical specifications:
| | |
| --- | --- |
| Escala de temperaturas | °C / °F |
| Rango de medición | -40°C a +70°C / -40°F a +158°F |
| Certificación | CE Certificate N°2405/0962 SGS |
| Memoria | 24.576 registros |
| Sobreescritura | Si/No, configurable |
| Frecuencia de registro | 1 min a 250 min |
| Tiempo máx. de registro | 1 año |
| Alimentación | Batería 3Vcc |
| Cubierta exterior | Inyección en Polipropileno, material autorizado por autoridades sanitarias para contacto con alimentos |
| LED indicador | Verde / Rojo. Indicación de espera de inicio, de inicio de registro y de alarma si hay registros fuera del rango |
| Pulsador | Arranque manual y para verificar si hay registros fuera del rango configurado |
| Peso | 45 g |
| Dimensiones | 106 x 45 x 25 mm |
| Conexión | RS232 |
| Software para PC | Gratuito |
| Garantía | 1 año |
| | |
| Accesorios (opcionales): | Cable conexión a PC (RS232 cross-link) |